Banpro-D - 200g - Ayurvedic energy supplement | Vanilla Flavour
Rs. 600.00 Rs. 660.00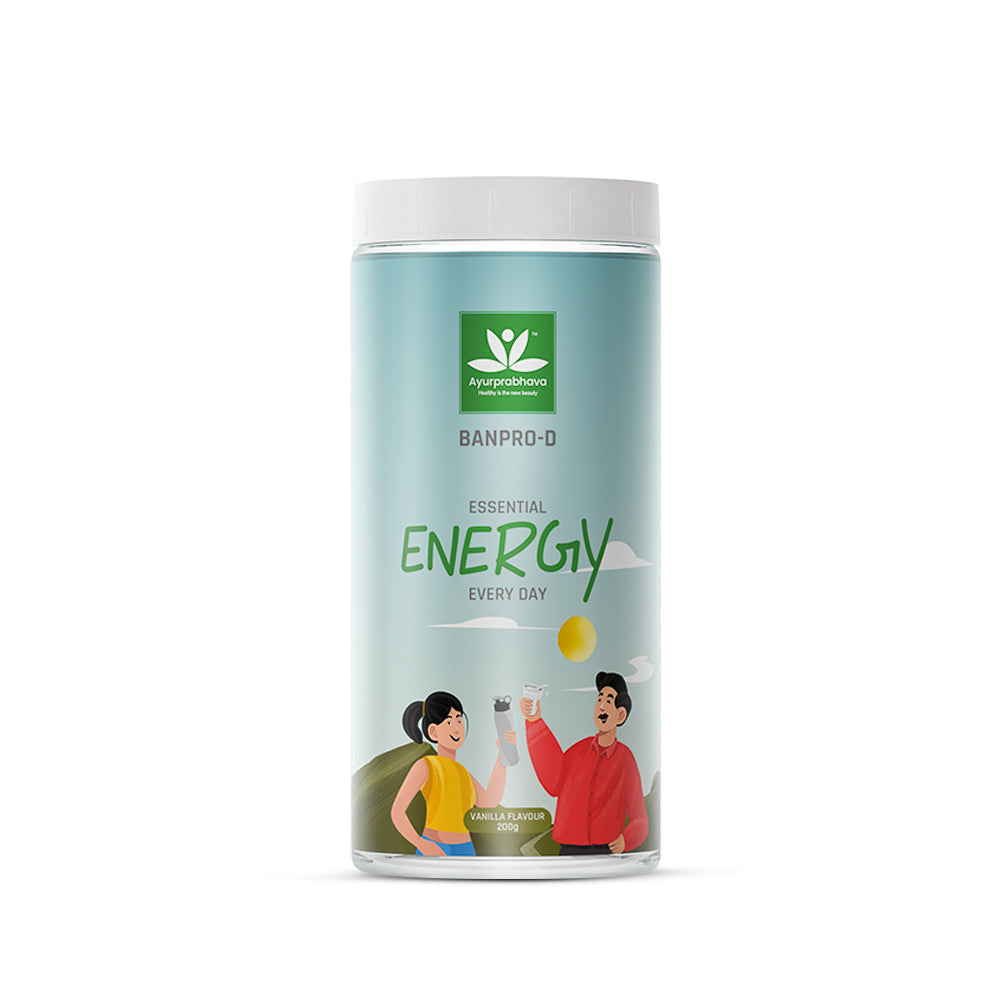 Document
Description
Benefits
Direction
Banpro-D is the best energy supplement made from natural extracts. It is a unique formulation that can help boost energy levels and provide that extra energy needed for the day. Banpro-D is made from natural sources and purified clinically for maximum efficiency. It is a rich source of Vitamin-B12, folic acid, calcium, and other essential nutrients and minerals. Banpro-D is a comprehensive dietary plan with the added benefits of fortified spirulina and soy protein. Each serving contains invigorating nutrients from purely natural sources. Banpro-D is easily the best choice for the health of bones and muscles.
The ultimate protein supplement that comes in vanilla flavour.
Vanilla flavour
Helps with fatigue and increases the body's energy levels.
Sugar-free and suitable for people with diabetes.
Best for boosting immunity naturally.
Increases bone strength and muscle mass.
A rich source of essential nutrients and minerals.
Improves cellular regeneration and is suitable for vegetarians.
Add 1 scoop of Banpro-D powder weighing about 30 grm into 100ml lukewarm milk or water. Stir briskly until mixed well. It is recommended to serve twice daily between meals.