Antidiamix - 250g - Ayurvedic medicine for diabetes type 2
Rs. 750.00 Rs. 790.00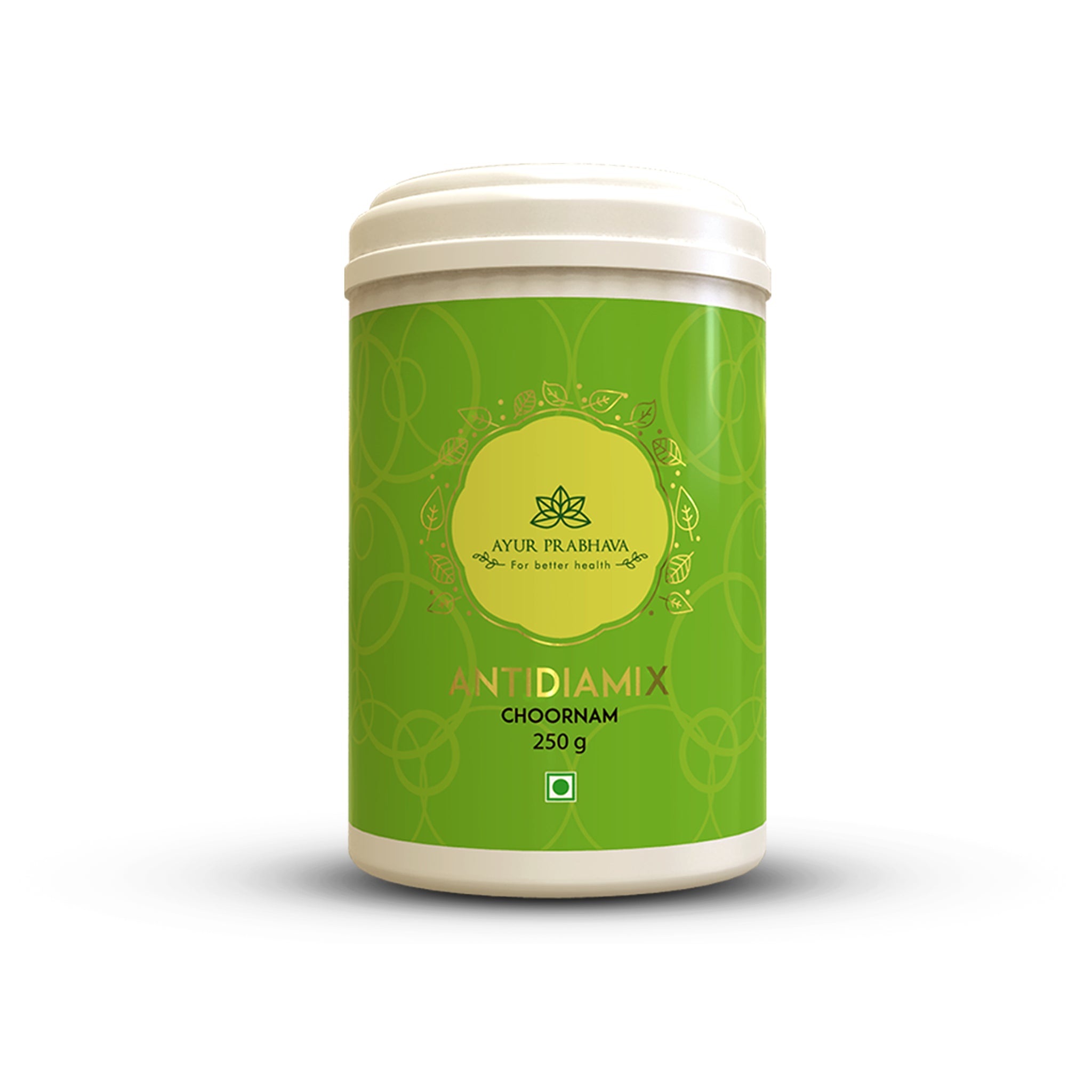 Description
Direction
Benefits
Composition
Antidiamix is a 100% purely natural product to help control the symptoms of diabetes and let you have a better life. The unique formulation of herbal products used in medicine contains no added chemicals or steroids. The medicine is an especially effective natural supplement against type-2 diabetes. Antidiamix works by helping lower blood sugar levels and reducing the insulin resistance of the body. It assists the body to efficiently utilize the insulin produced within. There are no side effects from the medicine as the product is 100% natural. The ingredients are all handpicked from the purest sources with the best quality assurance and standards.
Add half tea spoon of Antidiamix powder weighing about 3-4 g into lukewarm milk or water. Stir briskly until mixed well. It is recommended to serve twice daily before breakfast (on empty stomach) and after dinner.
Helps lower blood sugar level in the blood.
Helps to improve cellular uptake of glucose.
Helps tp decreases insulin resistance of the body.
Helps to increases insulin secretion in the pancreas.
Rich in Vitamin C and helps resist diabetic complications.
Helps to improve the performance of beta cells inside the pancreas.

Helps improve resistance towards diabetic complications that could affect the well-being of the heart, liver, kidney, and eyes.